Trekking on Mount Solomp2
Easy track for the winter for our clients 8 km from Villa Orso Grigio.
This offer is still
ACTIVE
Hurry!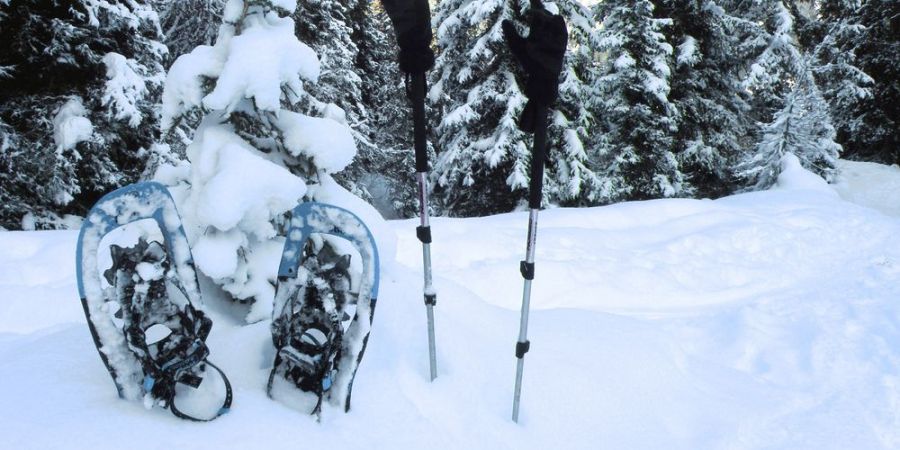 Itinerary: Wandering around Mount Solomp
Level: easy
Season: winter
Starting point: village of Tret (Plaze)
Altitude gap: 500 meters
Duration: 2-3 hours
This classic walking in the High Anaunia is a must even if I added some changes for making it more exciting and adventurous.
Starting point is the village of Tret, precisely the parking of Plaze. From here, by an easy road or by a path we can reach the beautiful lake of Tret or Santa Maria lake. Maybe we will find it frozen, covered on snow and full of wild animals footprints, a real fairy place! Until this point, we will see a piece of paradise just about 30 minutes from us; be careful about icy areas especially under the trees!
Overtaking the lake, we go up on path 512 and then on the trail 57 that goes steep on the right towards the top of Mount Solomp. This woody mount with a mysterious Celtic name is populated by deers, grouses, foxes, martens, ermines, some lonely wolfs that walk in the cold winter nights, some elusive lynx and even some bears if there is few snow. It almost incredible that under the snow sleep a colourful world that in the summer decorate this mount with plenty of flowers! Keep going and the path goes slowly down and we will arrive to meadows and old huts until the "Plaze di Tret", a small village. Here, we can use our boots and if you have the opportunity, also use "the ciaspole", the snow rackets of the "Ciaspolada", a typical winter race with snow rackets. This event is born here and it follows more or less this same trail that we are proposing to you!
If you feel hungry, you can go to San Felice hut, close to the lake of Tret just few minutes out from our track.
Stop the cheapest fare for your holidays
Contact us directly: