The Gampenpass
From the Gampenpass to the Laugenspitze
This offer is still
ACTIVE
Hurry!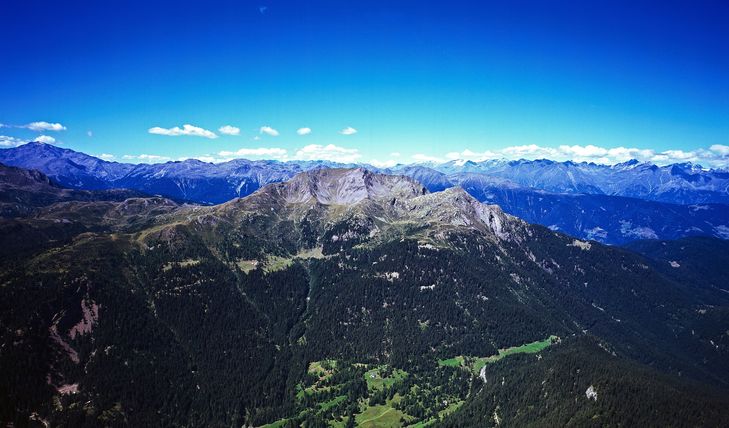 A couple of things you should not miss on the Gampenpass:

- In this four-storey bunker, built in 1940 by hundreds of workers and consisting of galleries, corridors and artillery bases, is now located the Gampen Gallery, a photographic exhibition dedicated to the mountain peoples. Most images bear the signature of the famous mountaineer Reinhold Messner. The exhibition, extending over 60 m2 is divided into four sections, each devoted to different topics: the people, the religious symbols, the houses, the mountains.

- The Laugenspitze (2433 m) is one of the most beautiful peaks of the Maddalene, the mountain chain that separates the northern part of the Val di Non from Ultental, and can be easily reached from Gampenpass. The summit represents a privileged point of view allowing hikers to enjoy a breathtaking sight on the Sarntal Alps, the towns of Merano, Bolzano and the Adige Valley in the north, as well as, in the south, on the Paganella, the Monte Bondone, the Brenta Dolomites and the Ortles.

On Gampenpass also begins the hiking trail No. 133, which bears the name of the mountain guide Aldo Bonacossa, and continues up to the village of Rabbi going through the whole Maddalene chain, always at an average altitude of 2000 meters above sea level. It is a very varied route, to travel in about 23 hours (2-3 days on foot).

The Laugenspitze can also be reached by taking route 10, from the Sanctuary of Unsere Liebe Frau im Walde, and going throughthe Laugenalm (about 3.30 hours, 1082 meters altitude).
Stop the cheapest fare for your holidays
Contact us directly: