Mendola Pass
Trekking from Trentino to Sudtirol
This offer is still
ACTIVE
Hurry!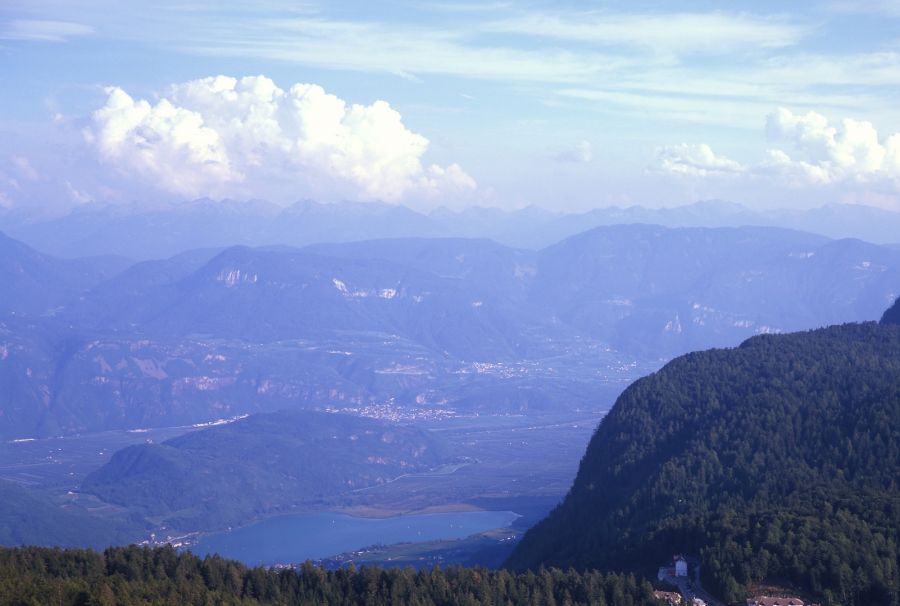 Mendola Pass – 1363 mt
The Mendola pass is the most important step of the Val di Non and connects the nearby Alto Adige the city of Bolzano.
- A prestigious past
The Mendola Pass is best known for his noble and prestigiuos past. At the end of the nineteenth century it was one of the most famous and popular resorts in the Alps and it was also chosen for holiday destination from the Habsburg imperial court.
- The road and the Funicolar
The road 42 is famous because leads from Caldaro (South Tyrol) to the pass offering fantastic views of the Adige Valley. Equally charming and romantic it's the climb to the pass the by funicular which starts from the village of St. Antonio, near Caldaro. Opened in 1903, is still fully functional: in just 12 minutes makes a difference in altitude of 854 meters.
- Panorama 360° with Trekking, do not miss it
From the top of Mount Penegal, the panorama is beautiful. It's possible to reach it by a nice walking starting from the pass. A 360 ° view of the most beautiful peaks of the Dolomites and Trentino Eastern Europe.
Do not forget the nearby Monte Roen and Penegal perfect for trips on foot or with snowshoes.
- Watch an exciting 360° from the top of Mount Penegal
Stop the cheapest fare for your holidays
Contact us directly: