Hut tours over the Tovel valley
Summer track 34 km (45 minutes by car) from Villa Orso Grigio
This offer is still
ACTIVE
Hurry!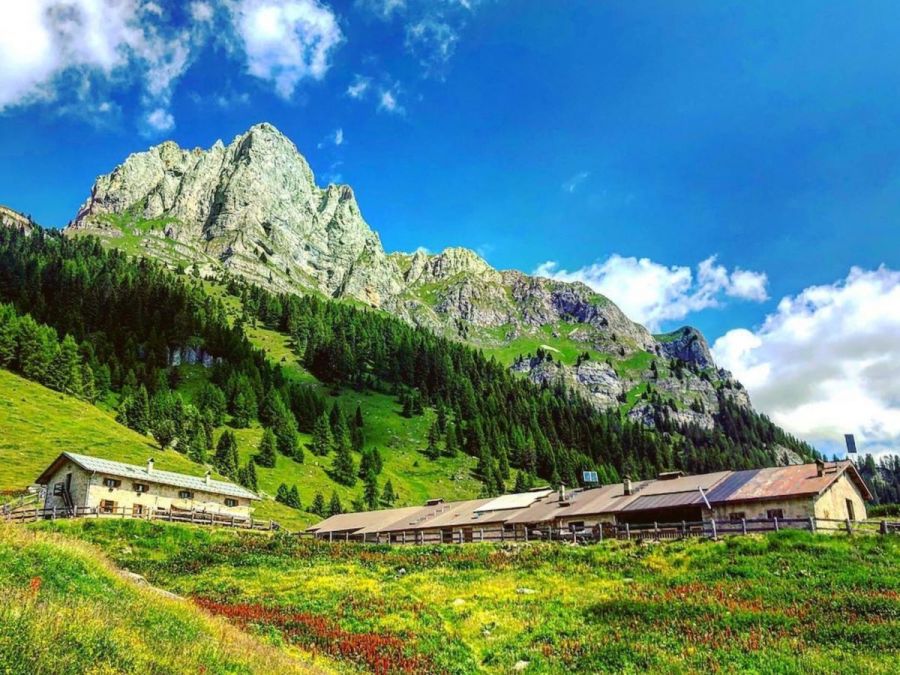 Itinerary: hut tours over the Tovel valley
Level: average
Season: summer
Starting point: Tovel lake
Altitude gap: 700 meters
Duration: 6 hours
This track has the famous Tovel lake such as starting point. Take with you boots, raincoat e something to eat. The excursion takes about 6 hours and it is not particulary complicated. We will go up on a small road (number 314) passing by beautiful woods made of conifers and hardwood with remarkable type of bleeches, maples and firs…we will take a look on many colourful flowers and find some rare orchids such as the "Pianella della Madonna" and many others interesting flowers: "the Lennea boreale" (a flower from the artic tundra which came here during the glaciation. Arriving in the heart of the biotope of Flavona hut, this place is important for the varieties of fauna and flora. Getting to the graze of Flavona hut we're passing through firs, natural habit of bears, woodpeckers, and owls. A magic fairy world made with rocks and traces of the past such as fossils. From the Flavona hut keep going to the path 330 that will take us to massive tops: Termoncella hut. Following the track number 339 we arrive to Lake Tovel and here we cannot miss the "Tovo del Faggio" waterfalls. They are not very big but with fantastic colours.
Mountain bike track available until Rio Tresenga bridge.
Stop the cheapest fare for your holidays
Contact us directly: