Going around Mount Luco2
Summer track! Only 17 minutes away from Villa Orso Grigio by car
This offer is still
ACTIVE
Hurry!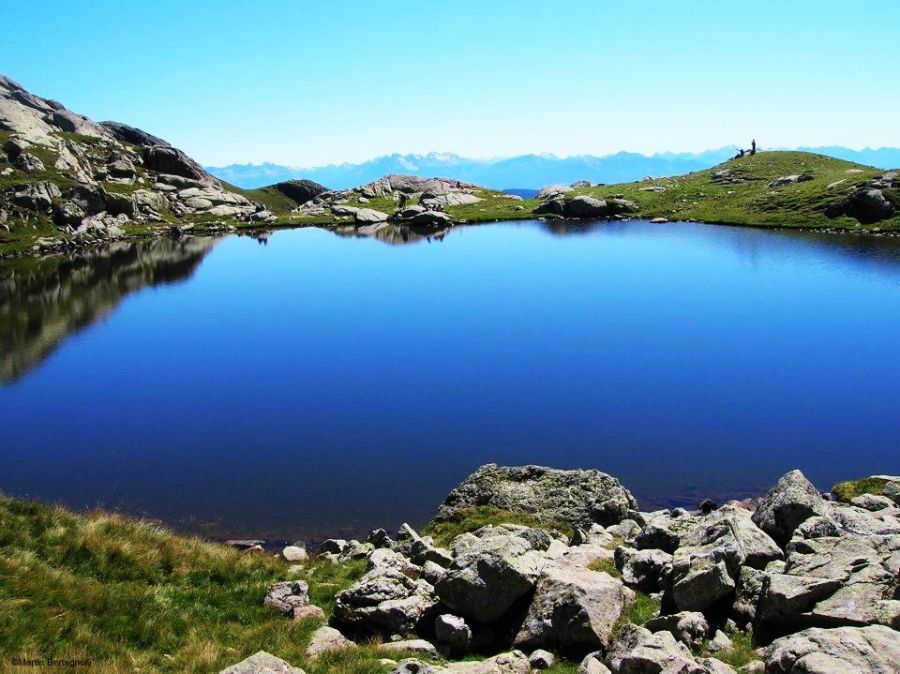 Itinerary: Going around Mount Luco
Level: easy
Season: summer
Starting point: Palade pass
Altitude gap: 600 meters
Duration: about 2 hours and 30 minutes
The trail reaches the beautiful small lake of Mount Luco, a symbol of the Val di Non. The name derives from "lucus" in latin, which means sacred wood, a mystic place. Once upon the time, this mount was a volcano as suggested by its' complicated geology with many volcanic rocks. From Mount Luco we can see a bit of everything and this mount, grave and isolated, can be seen from the Val di Sole, from sudtirol valleys and from the Dolomites. We will go up from the Palade pass (on the road 238) and soon we will have 2 choises uphill: one not too steep passing by the nice hut of Luco (about 50 minutes) and going ahead on the path that ends to Luco lake (difference in level of 600 meters). The second way is more steep and I it's better don't take it if it has rained even if can be very suggestive. Both of the trails can be chosen as return. Here, in the summer, there are many interesting sights such as the view, the wood made of massive bleeches, firs, larches, alders, the fantastic mosaic of rhododendron and alpine flowers as we are going up. We will probably see roes, deers and especially chamois. Looking at the sky, we will see eagles, kestrels and many other small birds. Maybe on the rocks sleep some marmots…If you like, the walking can turn in a real excursion going up until the top of Mount Luco (the big one) or Mount Luco (the little one), this last one much easier! On the way back there are 2 ways: passing by the hut of Caprile, but in this case the trip is getting more tricky because of the steep and rocky road and it could take more than 2 hours and an half. An easier way is the one from the Luco hut to the village of Senale. Here, we find the suggestive "Nostra Signora del bosco" sanctuary.
Even if we choose the easier way, we need to take with us all the right equipment, which is: boots, raincoat and something to eat. Refreshment point: Luco hut.
If you decide to try this trail by mountain bike, it's possible to do it until Luco hut.
Stop the cheapest fare for your holidays
Contact us directly: